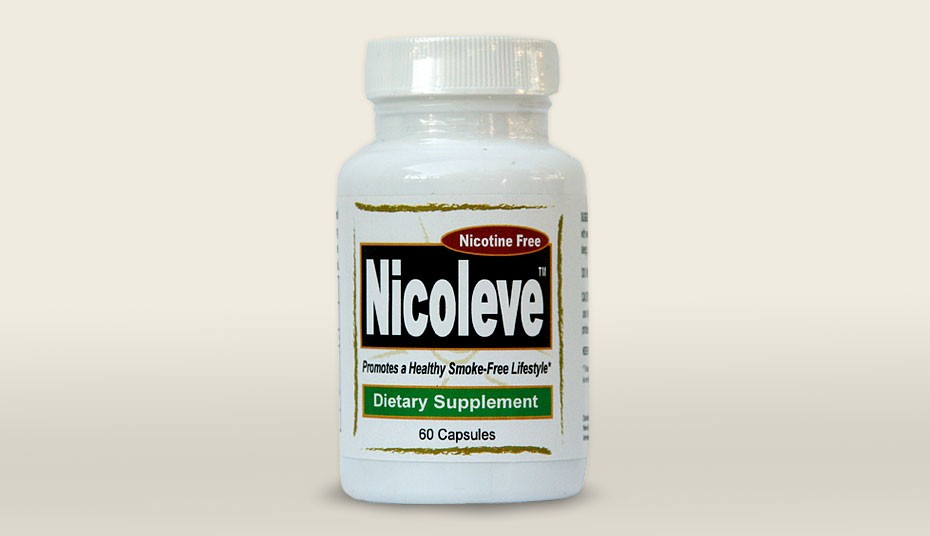 NICOLEVE™
$36.00 for 60 capsules
Supports a Healthy Smoke-free Lifestyle
Get ready, Get set, Quit!
You know that by continuing to smoke it increases your risk of:
• Cancer
• Heart Disease
• Emphysema
THE CHALLENGES OF QUITING SMOKING
If you've tried to quit smoking and failed, you know how hard it is. It is hard because nicotine is a very addictive substance. Just thinking about quitting is enough to make most smokers edgy. It's been said the psychological or mental side of nicotine addiction is more difficult to beat than cocaine or heroin. The process of stopping smoking is filled with challenges.
The botanicals contained in Nicoleve help maintain emotional and physical health in the face of those challenges. The unique formulation supports the nervous system and helps decrease nicotine cravings and stabilize mood.
Voacanga africana the key ingredient in Nicoleve helps you BEAT nicotine addiction by interrupting the symptoms of nicotine withdrawal; reducing nicotine cravings for extended periods of time, allowing an individual to eliminate the body's need for nicotine with minimal withdrawal symptoms. Another ingredient, acts on the "Nicotine Receptors" in your body, effectively fooling it into thinking it is getting nicotine.
*The above information has not been evaluated by the FDA.These products are not intended to diagnose, treat, cure, or prevent any disease. The information contained herein is not intended to offer medical advice or to act in any way as a substitute for consultation and advice from a healthcare professional.